About
ManiaDrive
is a free clone of Trackmania, the great game from Nadéo studio, and is an arcade car game on acrobatic tracks, with a quick and nervous gameplay (tracks almost never exceed one minute), and features a network mode, as the original.
Also features:
Complex car physics
Challenging "story mode"
LAN and Internet mode
Live scores
Track editor
Dedicated server with HTTP interface
More than 30 blocks - Full soundtrack
Screenshots - Game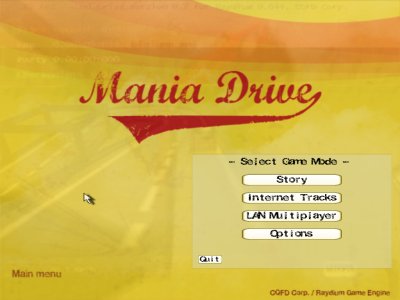 Game Menu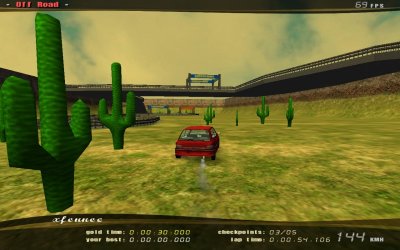 "Off Road" track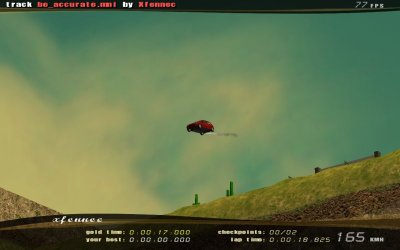 Jump !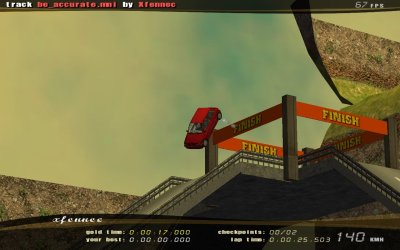 ... and try to land.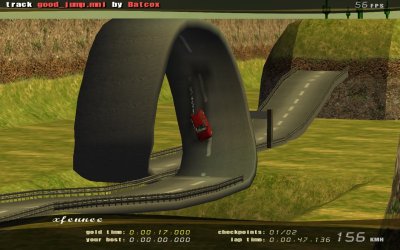 The "Good jump" looping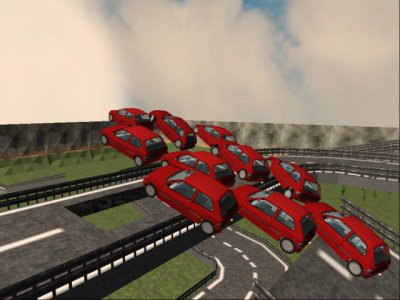 Raydium Game Engine 3D capture - blend
Screenshots - Track editor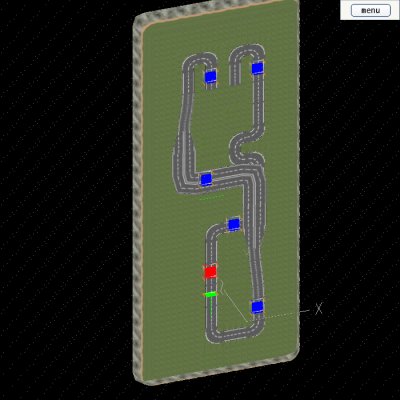 Track editor interface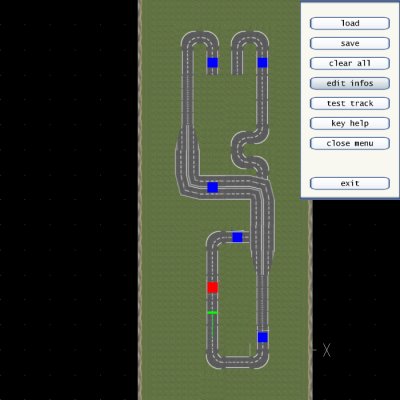 Editor's menu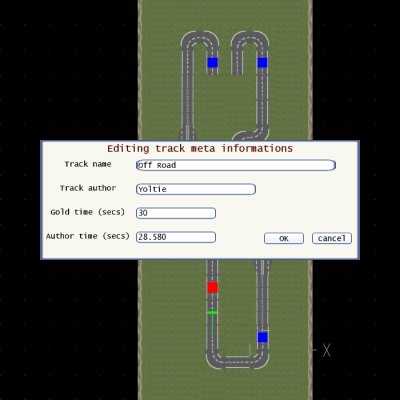 Editing track informations
Screenshots - Game Server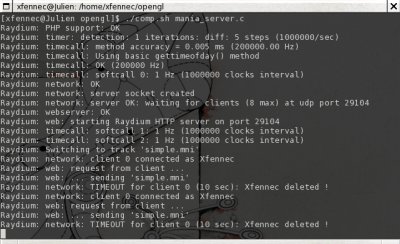 Server console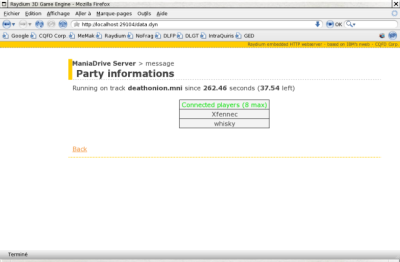 Server HTTP web interface
Sound Track